I have to admit something... Thanksgiving is my least favorite holiday. Something about the weather, it's not fall, and it's not winter yet. I don't really care for pie, and neither Court nor I's families play games, so it ends up being just kind of a boring day. I love, love, love the Christmas season though. I love the spirit that everyone carries around with them. The joy, the colors, smells, giving, I just love everything about it. Well I have decided to change my attitude this year, and really try and love, or at least like Thanksgiving. So in honor of trying to change my attitude, I am going to do a
G
iveaway
... Yeah! Everyone loves a giveaway right? :) One of my favorite things is The Body Shop's body butters, they ROCK!! So I am giving away the Cranberry set (body butter, body polish, and shower gel. $40 value) Leave me a comment, and you will be entered. :) Anyone can enter.
I will draw the winner next Tuesday, 11-17.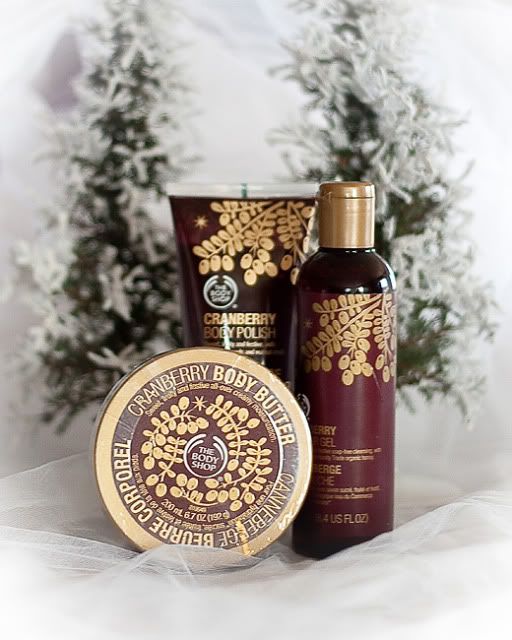 P.S. If you leave a comment today, I will enter you twice.